@ 2012 Land And Water Resources, Inc. All rights reserved. Website by RME.







A national leader since 1994 in creating, building and managing wetland mitigation banks.




Mink Creek
Mink Creek Wetland Mitigation Bank
68.76 acres restored,
56.59 mitigation credits
Developed by: Land and Water Resources, Inc. (LAWR)
USACOE Permit 200200409
Long Term Manager and Owner: Romeoville Recreation Department
Land Owner: Lakewood Homes
Kurt Wandry
2700 West Higgins Road
Hoffman Estates, IL 60195
(847) 884-8800
Status: Fully Built, Met Final Performance for AMCE & All Credits Released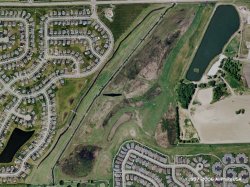 LAWR teamed up with Lakewood Homes to develop a 69 acre site containing wetland mitigation bank and upland prairie in Romeoville, Will County, Illinois. LAWR was responsible for all aspects of the bank from conception, permitting, development, financing, construction, operation, and sales. Lakewood Homes provided the land.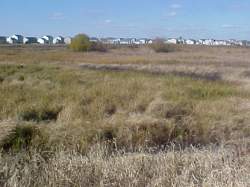 The site, prior to permitting, was a 69 acre farm field primarily within the floodplain of Mink Creek, a tributary to the DesPlaines River. The field was extensively tiled and several small farmed wetland pockets existed on the site. This stretch of Mink Creek had been straightened to allow for farming activities. The work was conducted in two phases, and primarily included removal of field tiles. The second phase included some grading to redirect stormwater into a level spreader BMP. Although the creek was not re-meandered, riffle structures were placed in the creek to promote aquatic habitat.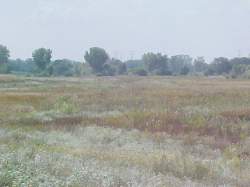 The landowner utilized the upland adjacent to the project to construct a residential subdivision. LAWR is creating and selling 56.6 acres of wetland mitigation credit to offset wetland impacts. The landowner will transfer the land to the Romeoville Recreation Department, which is obtaining a 69 acre natural area at no cost to the taxpayers. Management activities at the site included aggressive herbiciding of invasive species (phragmites and typha primarily), mowing and burning.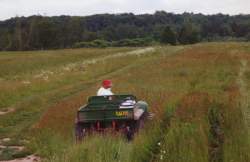 Over 109 plant species have been identified at the site. Of these, 68% are native species. The site has achieved moderate to high quality natural area status as defined by Swink and Wilhelm (1994).This bank is currently in operation by LAWR.