© 2012 Land And Water Resources, Inc. All rights reserved. Website by RME.







A national leader since 1994 in creating, building and managing wetland mitigation banks.




Hanover Park
Hanover Park Wetland Mitigation Bank
16 acres restored, 11.18 mitigation credits
Wetland Banker: Land and Water Resources, Inc. (LAWR)
Land Owner: Northern Builders 5060 North River Road
Schiller Park, Illinois, 60176
(847) 678-5060
Long Term Land Owner and Manager: DuPage County Forest Preserve District
USACOE Permit 199600517
DuPage County Board Resolution SM-0021-97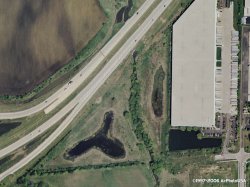 LAWR teamed up with Northern Builders to develop, permit, build, and operate a 13 acre site containing an offsite mitigation area in Hanover Park, DuPage County, Illinois. (Since the site was smaller than the ICA allowed, it was not named a bank by the federal agencies, but a consolidated offsite mitigation area. However, DuPage County called it a bank) LAWR was responsible for all aspects of the mitigation area from conception, development, financing, permitting, construction, operation, and sales. Northern Builders provided the land. This bank was the first private bank in DuPage County.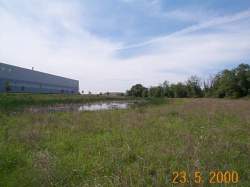 The site, prior to permitting was a 13 acre part of a farm field primarily within the floodplain of West Branch of the DuPage River, a tributary to the DesPlaines River. The existing site contained 2.4 acres of degraded riparian wetland. The degradation was primarily due to the almost exclusive coverage of invasive reed canary grass. The site was partially excavated as a barrow area for the adjacent warehouse project by Northern Builders and re-graded to create wetland.
Land and Water Resources, Inc. was able to create and sell 12.72 acres of wetland mitigation credits to offset 9.44 acres of wetland impact for both federal jurisdictional wetlands and local jurisdictional isolated wetlands. The project has both public and private end users. The DuPage County Forest Preserve as a result acquired additional riparian corridor at no cost to the taxpayer. Management activities at the site included aggressive herbiciding of invasive species, mowing and burning.
In all, over 175 plant species have been identified at the site. Of these, over 69% are native species. The site has achieved a floristic quality of a high quality natural area as defined by Swink and Wilhelm (1994). In addition, the gravel substrate placed in the river as part of the construction of a temporary crossing has created a riffle complex which has attracted a community of small fish.